lebenslange Garantie
durchschnittlich 40% weniger Handkraft beim Kuppeln der Harley Davidson® >> bei den neuen Modellen ab Bj. 2018 sogar 45-50%!!
schneller, leichter Einbau
Harley® Custom Part Of The Year 2003
US Patent Nr. 6,889,810
auch für RSD (Right Side Drive) Getriebe erhältlich
bereits über 100.000 zufriedene Kunden!
Detaillierte Informationen zur Montage findet ihr in den Einbauanleitungen.
Hinweis: geht nicht bei Motorrädern mit hydraulischer Kupplung wie z.B. V-Rod!
[esd] => [articleName] => Power Clutch [taxID] => 1 [tax] => 19 [instock] => 79 [isAvailable] => 1 [hasAvailableVariant] => 1 [weight] => 1 [shippingtime] => 2-3 [pricegroupActive] => [pricegroupID] => 1 [length] => 0 [height] => 0 [width] => 0 [laststock] => [additionaltext] => alle HD ab Bj. 1987 (ausser Sportster und Buell) [datum] => 2017-01-11 [update] => 2018-10-25 [sales] => 0 [filtergroupID] => [priceStartingFrom] => [pseudopricePercent] => [sVariantArticle] => [sConfigurator] => Array ( [0] => Array ( [groupID] => 1 [groupname] => Motorrad [groupdescription] => [selected_value] => 88 [selected] => 1 [user_selected] => 1 [attributes] => Array ( ) [values] => Array ( [88] => Array ( [optionID] => 88 [groupID] => 1 [optionname] => alle HD ab Bj. 1987 (ausser Sportster und Buell) [user_selected] => 1 [selected] => 1 [selectable] => 1 [attributes] => Array ( ) ) [89] => Array ( [optionID] => 89 [groupID] => 1 [optionname] => Sportster und Buell Bj. 1984 - 1993 [user_selected] => [selected] => [selectable] => 1 [attributes] => Array ( ) ) [90] => Array ( [optionID] => 90 [groupID] => 1 [optionname] => Sportster und Buell ab Bj. 1994 [user_selected] => [selected] => [selectable] => 1 [attributes] => Array ( ) ) [91] => Array ( [optionID] => 91 [groupID] => 1 [optionname] => alle HD ab Bj. 1987 mit Right-Side-Drive Getriebe [user_selected] => [selected] => [selectable] => 1 [attributes] => Array ( ) ) ) ) ) [metaTitle] => Power Clutch Kupplungserleichterung [shippingfree] => [suppliernumber] => [notification] => [ean] => [keywords] => Power Clutch Kupplungserleichterung für Harley-Davidson [sReleasedate] => [template] => [attributes] => Array ( [core] => Shopware\Bundle\StoreFrontBundle\Struct\Attribute Object ( [storage:protected] => Array ( [id] => 1923 [articleID] => 5 [articledetailsID] => 1923 [attr1] => [attr2] => [attr3] => [attr4] => [attr5] => [attr6] => [attr7] => [attr8] => [attr9] => [attr10] => [attr11] => [attr12] => [attr13] => [attr14] => [attr15] => [attr16] => [attr17] => [attr18] => [attr19] => [attr20] => [stutt_youtube_url] => B7-RjQSSkaE| 7NVQbLua1Cg| FduX1Spvy6A [video] => [artikelkurzbeschreibung] =>
Power Clutch Kupplungserleichterung für Harley-Davidson
[shops_seo_manager_title] => [shops_seo_manager_canonical] => [shops_seo_manager_url] => [shops_seo_manager_robots] => [shops_seo_manager_facebook] => [shops_seo_manager_twitter] => [dreisc_seo_url] => [dreisc_seo_title] => Power Clutch Kupplungserleichterung [dreisc_seo_title_replace] => 0 [dreisc_seo_breadcrumb] => [dreisc_canonical_link] => [dreisc_robots_tag] => [dreisc_facebook_description] => [dreisc_twitter_description] => [dreisc_facebook_image] => [dreisc_twitter_image] => [heptacom_youtube] => MfCcDuCJu6s|w22Osna08No [mbdus_seourl] => ) ) [marketing] => Shopware\Bundle\StoreFrontBundle\Struct\Product\MarketingAttribute Object ( [isNew:protected] => [isTopSeller:protected] => [comingSoon:protected] => [storage:protected] => Array ( ) ) ) [allowBuyInListing] => [attr1] => [attr2] => [attr3] => [attr4] => [attr5] => [attr6] => [attr7] => [attr8] => [attr9] => [attr10] => [attr11] => [attr12] => [attr13] => [attr14] => [attr15] => [attr16] => [attr17] => [attr18] => [attr19] => [attr20] => [stutt_youtube_url] => B7-RjQSSkaE| 7NVQbLua1Cg| FduX1Spvy6A [video] => [artikelkurzbeschreibung] =>
Power Clutch Kupplungserleichterung für Harley-Davidson
[shops_seo_manager_title] => [shops_seo_manager_canonical] => [shops_seo_manager_url] => [shops_seo_manager_robots] => [shops_seo_manager_facebook] => [shops_seo_manager_twitter] => [dreisc_seo_url] => [dreisc_seo_title] => Power Clutch Kupplungserleichterung [dreisc_seo_title_replace] => 0 [dreisc_seo_breadcrumb] => [dreisc_canonical_link] => [dreisc_robots_tag] => [dreisc_facebook_description] => [dreisc_twitter_description] => [dreisc_facebook_image] => [dreisc_twitter_image] => [heptacom_youtube] => MfCcDuCJu6s|w22Osna08No [mbdus_seourl] => [supplierName] => Müller Motorcycle AG [supplierImg] => [supplierID] => 1 [supplierDescription] => [supplier_attributes] => Array ( ) [newArticle] => [sUpcoming] => [topseller] => [minpurchase] => 1 [maxpurchase] => 100 [purchasesteps] => 1 [purchaseunit] => [referenceunit] => [packunit] => [unitID] => 9 [sUnit] => Array ( [unit] => Stck. [description] => Stück ) [unit_attributes] => Array ( ) [pricegroup_attributes] => Array ( ) [valFrom] => 1 [valTo] => [from] => 1 [to] => [price] => 139,00 [pseudoprice] => 0 [referenceprice] => [has_pseudoprice] => [price_numeric] => 139 [pseudoprice_numeric] => 0 [price_attributes] => Array ( ) [pricegroup] => EK [images] => Array ( [1] => Array ( [id] => 10 [articleId] => 5 [articleDetailId] => [description] => 120-40 [path] => 120-40 [main] => 2 [position] => 2 [width] => 0 [height] => 0 [relations] => [extension] => png [parentId] => [mediaId] => 32 [source] => https://www.m-motorcycle.de/media/image/cb/1b/0a/120-40.png [thumbnails] => Array ( [0] => Array ( [source] => https://www.m-motorcycle.de/media/image/f5/2e/f5/120-40_300x200.png [retinaSource] => https://www.m-motorcycle.de/media/image/fa/1c/8e/120-40_300x200@2x.png [sourceSet] => https://www.m-motorcycle.de/media/image/f5/2e/f5/120-40_300x200.png, https://www.m-motorcycle.de/media/image/fa/1c/8e/120-40_300x200@2x.png 2x ) [1] => Array ( [source] => https://www.m-motorcycle.de/media/image/34/f0/26/120-40_900x600.png [retinaSource] => https://www.m-motorcycle.de/media/image/2c/72/12/120-40_900x600@2x.png [sourceSet] => https://www.m-motorcycle.de/media/image/34/f0/26/120-40_900x600.png, https://www.m-motorcycle.de/media/image/2c/72/12/120-40_900x600@2x.png 2x ) [2] => Array ( [source] => https://www.m-motorcycle.de/media/image/4c/a7/00/120-40_1950x1300.png [retinaSource] => https://www.m-motorcycle.de/media/image/0f/4b/0d/120-40_1950x1300@2x.png [sourceSet] => https://www.m-motorcycle.de/media/image/4c/a7/00/120-40_1950x1300.png, https://www.m-motorcycle.de/media/image/0f/4b/0d/120-40_1950x1300@2x.png 2x ) ) [res] => Array ( [description] => 120-40 ) ) [2] => Array ( [id] => 11 [articleId] => 5 [articleDetailId] => [description] => 120-30 [path] => 120-30 [main] => 2 [position] => 3 [width] => 0 [height] => 0 [relations] => [extension] => png [parentId] => [mediaId] => 31 [source] => https://www.m-motorcycle.de/media/image/e7/ba/f2/120-30.png [thumbnails] => Array ( [0] => Array ( [source] => https://www.m-motorcycle.de/media/image/65/72/1f/120-30_300x200.png [retinaSource] => https://www.m-motorcycle.de/media/image/03/6d/fa/120-30_300x200@2x.png [sourceSet] => https://www.m-motorcycle.de/media/image/65/72/1f/120-30_300x200.png, https://www.m-motorcycle.de/media/image/03/6d/fa/120-30_300x200@2x.png 2x ) [1] => Array ( [source] => https://www.m-motorcycle.de/media/image/63/bc/b6/120-30_900x600.png [retinaSource] => https://www.m-motorcycle.de/media/image/73/8e/42/120-30_900x600@2x.png [sourceSet] => https://www.m-motorcycle.de/media/image/63/bc/b6/120-30_900x600.png, https://www.m-motorcycle.de/media/image/73/8e/42/120-30_900x600@2x.png 2x ) [2] => Array ( [source] => https://www.m-motorcycle.de/media/image/41/3c/bd/120-30_1950x1300.png [retinaSource] => https://www.m-motorcycle.de/media/image/44/6a/f4/120-30_1950x1300@2x.png [sourceSet] => https://www.m-motorcycle.de/media/image/41/3c/bd/120-30_1950x1300.png, https://www.m-motorcycle.de/media/image/44/6a/f4/120-30_1950x1300@2x.png 2x ) ) [res] => Array ( [description] => 120-30 ) ) [3] => Array ( [id] => 13 [articleId] => 5 [articleDetailId] => [description] => 120-10 [path] => 120-10 [main] => 2 [position] => 4 [width] => 0 [height] => 0 [relations] => [extension] => png [parentId] => [mediaId] => 29 [source] => https://www.m-motorcycle.de/media/image/1c/34/64/120-10.png [thumbnails] => Array ( [0] => Array ( [source] => https://www.m-motorcycle.de/media/image/f8/4b/6f/120-10_300x200.png [retinaSource] => https://www.m-motorcycle.de/media/image/db/f3/b4/120-10_300x200@2x.png [sourceSet] => https://www.m-motorcycle.de/media/image/f8/4b/6f/120-10_300x200.png, https://www.m-motorcycle.de/media/image/db/f3/b4/120-10_300x200@2x.png 2x ) [1] => Array ( [source] => https://www.m-motorcycle.de/media/image/1d/00/a5/120-10_900x600.png [retinaSource] => https://www.m-motorcycle.de/media/image/b2/c3/39/120-10_900x600@2x.png [sourceSet] => https://www.m-motorcycle.de/media/image/1d/00/a5/120-10_900x600.png, https://www.m-motorcycle.de/media/image/b2/c3/39/120-10_900x600@2x.png 2x ) [2] => Array ( [source] => https://www.m-motorcycle.de/media/image/ea/88/3a/120-10_1950x1300.png [retinaSource] => https://www.m-motorcycle.de/media/image/b7/2c/bc/120-10_1950x1300@2x.png [sourceSet] => https://www.m-motorcycle.de/media/image/ea/88/3a/120-10_1950x1300.png, https://www.m-motorcycle.de/media/image/b7/2c/bc/120-10_1950x1300@2x.png 2x ) ) [res] => Array ( [description] => 120-10 ) ) ) [image] => Array ( [id] => 12 [articleId] => 5 [articleDetailId] => [description] => 120-20 [path] => 120-20 [main] => 1 [position] => 1 [width] => 0 [height] => 0 [relations] => [extension] => png [parentId] => [mediaId] => 30 [source] => https://www.m-motorcycle.de/media/image/30/f6/97/120-20.png [thumbnails] => Array ( [0] => Array ( [source] => https://www.m-motorcycle.de/media/image/8e/69/1b/120-20_300x200.png [retinaSource] => https://www.m-motorcycle.de/media/image/83/47/18/120-20_300x200@2x.png [sourceSet] => https://www.m-motorcycle.de/media/image/8e/69/1b/120-20_300x200.png, https://www.m-motorcycle.de/media/image/83/47/18/120-20_300x200@2x.png 2x ) [1] => Array ( [source] => https://www.m-motorcycle.de/media/image/55/d9/a8/120-20_900x600.png [retinaSource] => https://www.m-motorcycle.de/media/image/f1/7c/34/120-20_900x600@2x.png [sourceSet] => https://www.m-motorcycle.de/media/image/55/d9/a8/120-20_900x600.png, https://www.m-motorcycle.de/media/image/f1/7c/34/120-20_900x600@2x.png 2x ) [2] => Array ( [source] => https://www.m-motorcycle.de/media/image/8a/69/69/120-20_1950x1300.png [retinaSource] => https://www.m-motorcycle.de/media/image/15/37/0c/120-20_1950x1300@2x.png [sourceSet] => https://www.m-motorcycle.de/media/image/8a/69/69/120-20_1950x1300.png, https://www.m-motorcycle.de/media/image/15/37/0c/120-20_1950x1300@2x.png 2x ) ) [res] => Array ( [description] => 120-20 ) ) [sVoteAverage] => Array ( [average] => 0 [count] => 0 ) [sDownloads] => Array ( [0] => Array ( [id] => 18 [description] => Einbauanleitung 120-10 deutsch [filename] => https://www.m-motorcycle.de/media/pdf/40/ea/09/120-10-DE.pdf [size] => 0 [attributes] => Array ( ) ) [1] => Array ( [id] => 19 [description] => Einbauanleitung 120-10 englisch [filename] => https://www.m-motorcycle.de/media/pdf/3e/10/c5/120-10-EN.pdf [size] => 0 [attributes] => Array ( ) ) [2] => Array ( [id] => 20 [description] => Einbauanleitung 120-20 deutsch [filename] => https://www.m-motorcycle.de/media/pdf/cf/a1/92/120-20-DE.pdf [size] => 0 [attributes] => Array ( ) ) [3] => Array ( [id] => 21 [description] => Einbauanleitung 120-30 englisch [filename] => https://www.m-motorcycle.de/media/pdf/3f/2e/81/120-30-EN.pdf [size] => 0 [attributes] => Array ( ) ) [4] => Array ( [id] => 22 [description] => Einbauanleitung 120-30 deutsch [filename] => https://www.m-motorcycle.de/media/pdf/57/7c/37/120-30-DE.pdf [size] => 0 [attributes] => Array ( ) ) [5] => Array ( [id] => 23 [description] => Einbauanleitung 120-20 englisch [filename] => https://www.m-motorcycle.de/media/pdf/90/19/8c/120-20-EN.pdf [size] => 0 [attributes] => Array ( ) ) [6] => Array ( [id] => 24 [description] => Einbauanleitung 120-40 englisch [filename] => https://www.m-motorcycle.de/media/pdf/92/8f/1b/120-40-EN.pdf [size] => 0 [attributes] => Array ( ) ) [7] => Array ( [id] => 25 [description] => Einbauanleitung 120-40 deutsch [filename] => https://www.m-motorcycle.de/media/pdf/2a/ff/d0/120-40-DE.pdf [size] => 0 [attributes] => Array ( ) ) ) [sLinks] => Array ( [0] => Array ( [supplierSearch] => 1 [description] => Müller Motorcycle AG [target] => _parent [link] => controller=listing&action=manufacturer&sSupplier=1 ) ) [sRelatedArticles] => Array ( ) [sSimilarArticles] => Array ( ) [relatedProductStreams] => Array ( ) [categoryID] => 20 [sConfiguratorSettings] => Array ( [instock] => [articleID] => 5 [type] => 0 [template] => article_config_upprice.tpl ) [isSelectionSpecified] => 1 [linkBasket] => shopware.php?sViewport=basket&sAdd=120-10 [linkDetails] => shopware.php?sViewport=detail&sArticle=5&sCategory=20 [linkDetailsRewrited] => https://www.m-motorcycle.de/produkte/kupplungserleichterung/5/power-clutch?number=120-10 [linkNote] => shopware.php?sViewport=note&sAdd=120-10 [linkTellAFriend] => shopware.php?sViewport=tellafriend&sDetails=5 [linkPDF] => shopware.php?sViewport=detail&sDetails=5&sLanguage=1&sPDF=1 [mainVariantNumber] => 120-10 [sDescriptionKeywords] => sogar, 2018, Kuppeln, Finger, Das, Harley, Davidson®, >>, Bj., Einbau Harley®, Custom, leichter, 45-50%!! schneller, beim, Modellen, Handkraft, erledigt, fix, Einbau, Der [sBundles] => [sReleaseDate] => ) 1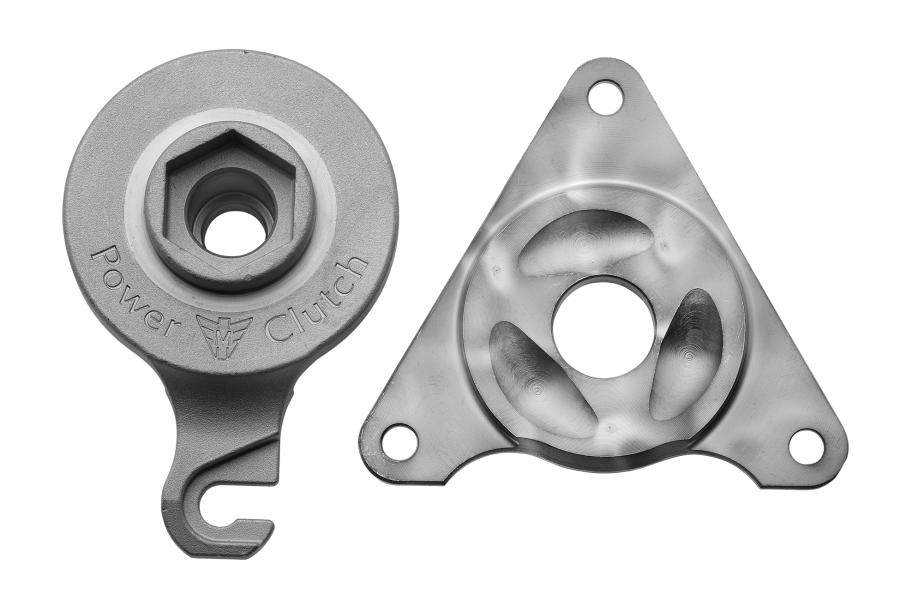 120-20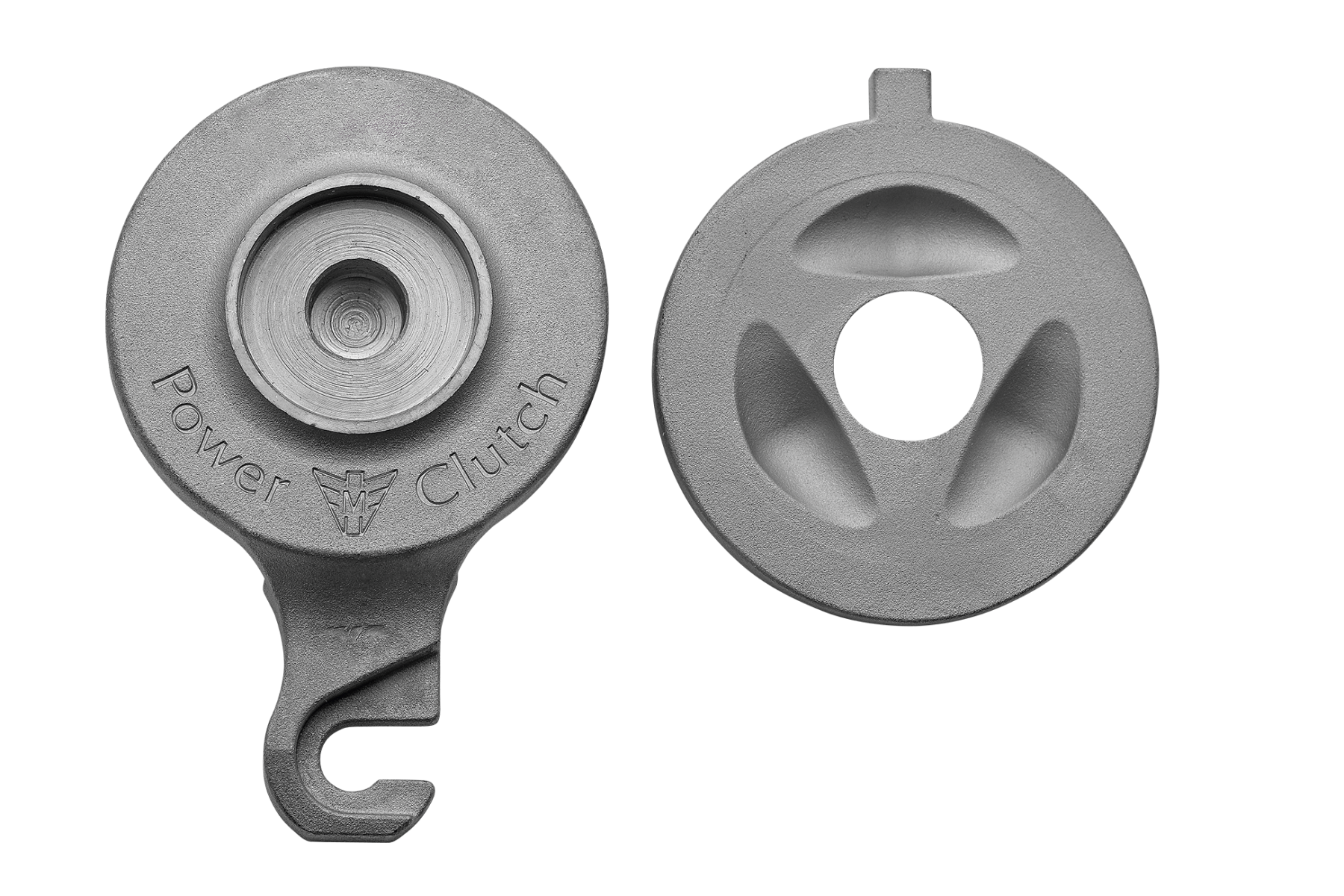 120-40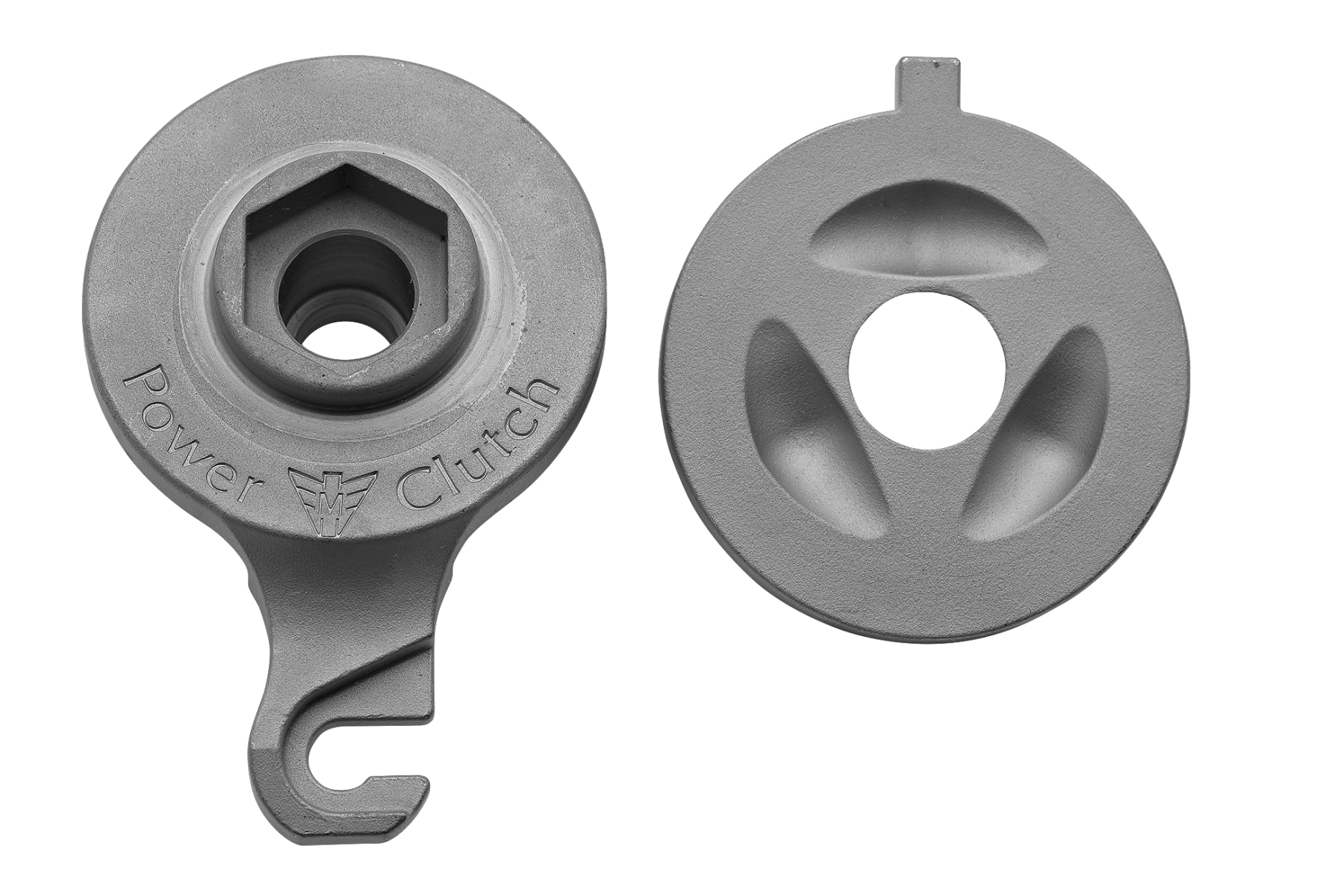 120-30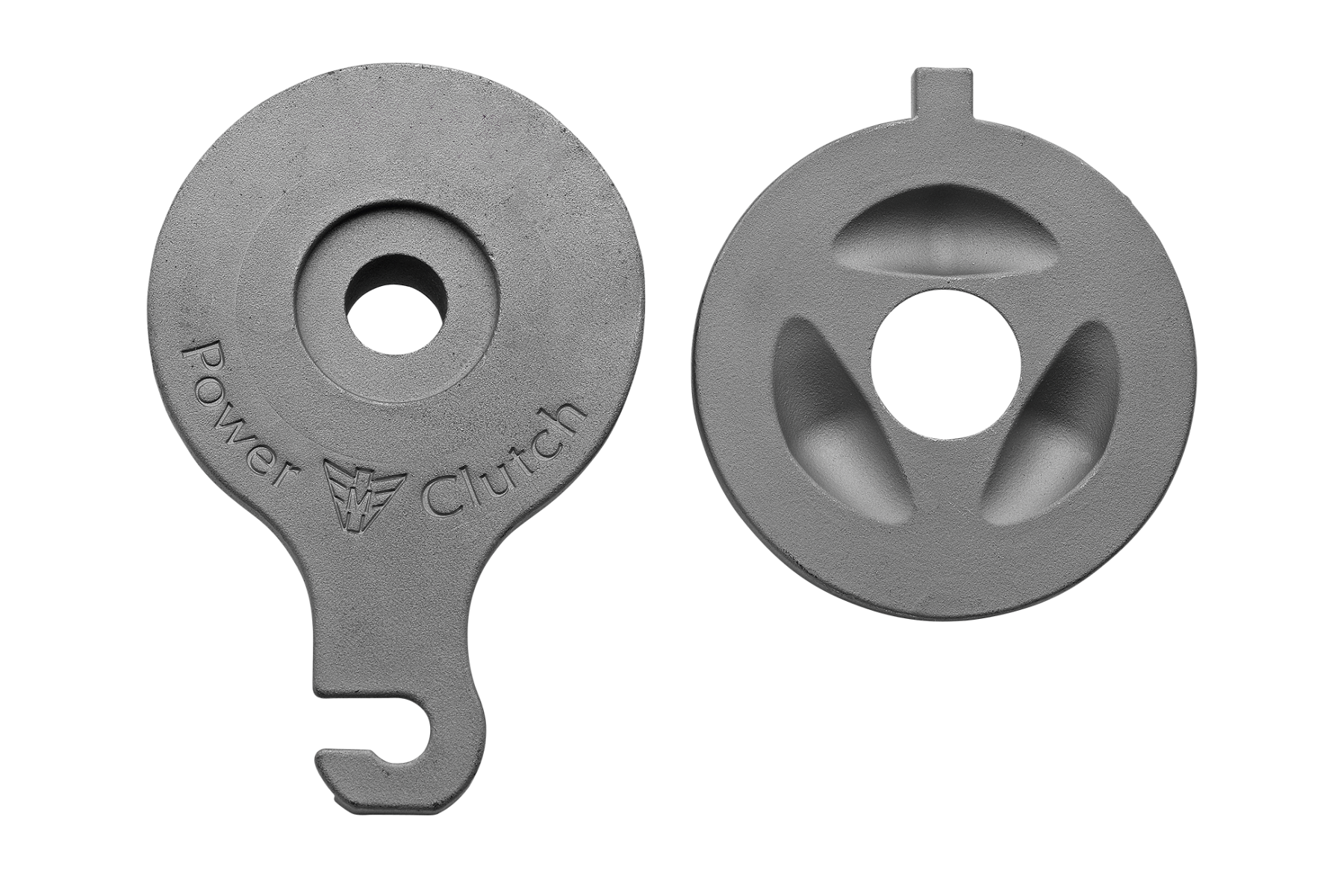 120-10